Eco-Friendly Promotional Products 

Everyone wants to be a part of the green movement right now. Not only should you care about the environment and the impact you are having on it, but you want to appeal to your clients that care as well. That's why smart businesses are going green with as many things as they can. Whether it's through manufacturing practices, buildings or the eco-friendly promotional products they offer, there are many ways to save the Earth.
As time goes on, the green movement will only become more prominent. That's because our environmental situation continues to get worse, leading more people to jump in the fight. All businesses should consider ways to green market as part of their advertising strategy.
Green marketing comes in many forms. There are many options, so businesses of any size can get involved. The key is for all of your marketing and promotional products to be made with an authentic purpose. Customers will know if you are doing something solely to gain business. Instead, you need to ensure that your promotions and giveaways are part of your larger values and beliefs.
With that said, it is time to get rid of the plastic promotional products you once relied on and move toward some sustainable options instead. We've put together our ten best eco-friendly promotional products for your company.
Top 10 Green Marketing Products
1. Glass or Stainless Steel Water Bottles
Did you know that we use a million water bottles a minute, according to Forbes? You can be a part of the solution by providing your customers with reusable water bottles instead. The best options are constructed of stainless steel or glass. These materials recycle easier than reusable plastic does.
2. Reusable Grocery Bags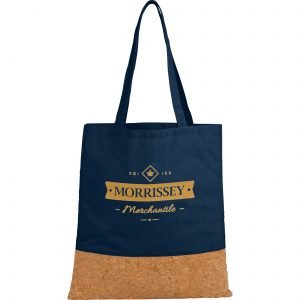 Plastic bags fill our landfills and damage marine life. Fight back by offering your target audience reusable grocery bags. Every time they head to the store, they will think of your brand and show off your logo.
3. Cloth Produce Bags
Even if your customers use reusable grocery bags, they will still feel compelled to use plastic in the produce aisle. Instead, give them the chance to save the environment while protecting their fruits and vegetables. Cloth bags are made from sustainable products such as cotton and will help you expose others to your message.
4. Seed Packets
Is there anything greater for the Earth than planting seeds? Be different than the competition and give out some seed packets with your branding on them. These are great gifts and giveaways that many businesses don't consider. You can choose wildflowers, herbs or a host of other family-friendly options.
5. Bar Soap
Replace liquid soaps with branded bar soaps instead. You not only eliminate the need for plastic packaging but your customers create zero waste. Customize the soap by having your company logo imprinted on it.
6. Bento Containers
What could be better than a client seeing your brand every day at lunch? Having everyone they eat with see it as well! Custom bento boxes offer customers an easy way to pack their lunch. This eliminates the need for plastic baggies and helps your target audience go green. Give some containers away as a promotional item and let them show off your brand. You might even consider adding some goodies and snacks to make it extra special.
7. Reusable Straws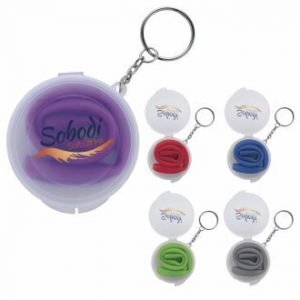 Straws create a major hazard to our environment. Not only are most of them not recyclable, but millions of them are used every day. These end up in the landfill and add up quickly. That's why many people are switching to reusable straws instead. These are made from silicone or stainless steel for maximum durability. Brand reusable straws with your logo and offer this green gift to your customers.
8. Recycled Paper Notebooks
There are times when we must use a natural resource to get the job done. One of these is paper. Still, you can use recycled paper to create less impact on the environment. With recycled paper notebooks, clients receive the tools they need and you get your brand out there.
9. Mugs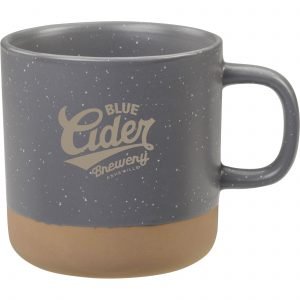 While a mug in itself doesn't seem so innovative, it does if it is green. More than 2 billion cups of coffee are consumed in the world each day, according to Wikipedia. That means that your client base is probably made up of coffee drinkers. When they use Styrofoam or plastic, a lot of waste is produced. Create solutions by customizing an eco-friendly mug. Not only will you reduce coffee cup waste, but you can promote your brand to the masses.
10. Bamboo Products
Bamboo is the material many people want in their green products. It uses very little water to grow, it's remarkably strong and grows fast. You will now find bamboo in building materials, fabrics and more. Give some bamboo gifts such as a pen, baseball cap or t-shirt to show your love for Mother Earth.
Contact Us Today
We are prepared to help you make a great first impression with eco-friendly promotional products. Fight back against waste and the environmental issues you care about. Treat our Earth with respect and impress your clients at the same time. Contact us today so we can help you to customize an eco-friendly advertising plan for your business.